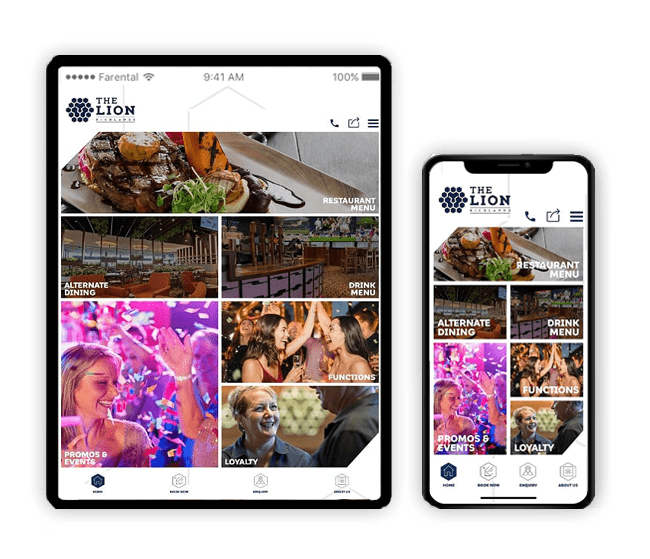 Anric is a Tier one rail construction company that maintains a large fleet of heavy machinery. Safely operating each machine is an extremely important aspect. As such, each operator is required to perform a check list of items before they start operating on the machine. The Anric Workflow App streamlines this process allowing the operator to fill out the check list with their mobile device, therefore adhering to OH&S requirements and streamlining the check list procedure and eliminating paper based forms. Increase of efficiency and effectiveness is drastically improved with an app based version. Additional functions of the app are timesheet recording and document repository.
DiscovaMe is a mobile application that allows property hunters to effectively search for multiple properties by finding the most efficient route, taking into consideration such factors as in traffic, weather, distance, speed etc. This allows the end user to optimize their time more efficiently and fit in more open inspections especially over the weekend period.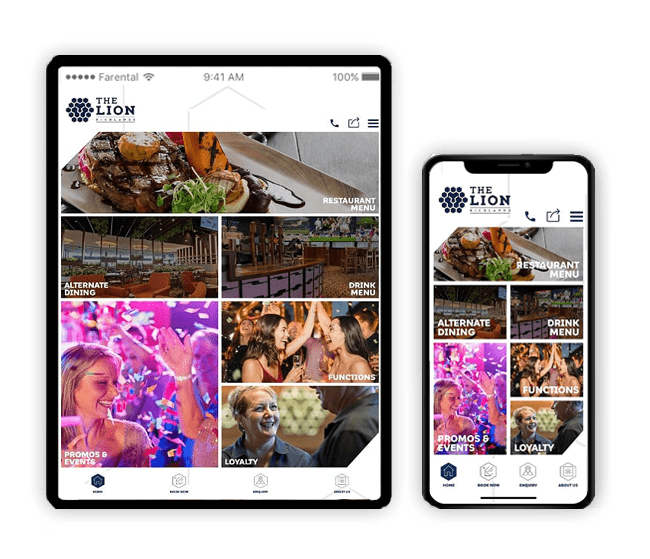 The Lions Richlands is a gaming/fine dining premises in QLD. They are within the top 3 largest venues for gaming & dining, following Crown & The Star. The mobile application purpose is to allow high amounts of users to view, order, click & collect food from their restaurants. Further features to be added include bookings, promo events, functions and loyalty schemes.
Create My Exams is an app that allows teachers to create their own exams for their students. The app also has features such as the ability for students to draw, write, complete multiple choice by using a mobile device. It allows students to free draw and scribble where necessary. Create My Exams also has an automation marking system for certain exams. This allows increased efficiency and speed for teachers and decreases a teachers overall work load when marking multiple assessments.
MEP Master (Mise En Place) French for "Professional Kitchen", is an app designed for businesses within the hospitality industry to manage food orders, meal preparation, ingredients lists, shopping requirements for kitchen hands and head chefs. The use of an app that acts as a central platform for all kitchen hands, head chefs and management allows for quicker turn arounds on meals, preparation and consistency of quality for the completed dish when it is delivered or served towards the customer.
Hungry Go Where is a food app based in Singapore that allows users to have a look at restaurants, cafes etc menus before dining. Mapping system is also provided to help locate nearby places of interest.
Jordan Rail is one of Australia's largest plant & hire companies, providing construction services to vital industries such as state and interstate railway projects. Jordan Rail provides rail services to clients such as state government.
Excellent service. i would like to thank the team at Farental for there outstanding service. thankyou for the website you have created for me. will definitely recommend your company to anyone looking to build a website or any type of software program for there business.
This team is 2nd to none!! Reliable, Professional and Helpful
My experience with the team at Farental Software has to be amazing... The end result for creating a mobile app for my family business was amazing. The team and Dominic took the time to understand my business goal and delivery a remarkable mobile app. I highly recommend anyone look for a mobile app to reach out to them.
On behalf of KGB Construction Group Pty Ltd, I would like to commend Dom and his team for their consistently amazing service. From setting up company emails, websites and just general enquiries everyone who I have dealt with have been more than willing to assist. I would be more than happy to recommend the Farental team to colleagues, friends and family! Well done Farental.